Flashoutpost.com is a website that host many "minigames" to play in your free time. All of these games are work in progress by the amazing  Adrian! I call these game minigames because they are small games. For example, one of these games, Soak The Pig, is a game where you are a cloud trying to drop a rain drop on a pig..... its harder than it sounds. here is a list of games: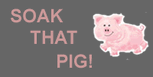 Soak The Pig
:
Ad blocker interference detected!
Wikia is a free-to-use site that makes money from advertising. We have a modified experience for viewers using ad blockers

Wikia is not accessible if you've made further modifications. Remove the custom ad blocker rule(s) and the page will load as expected.